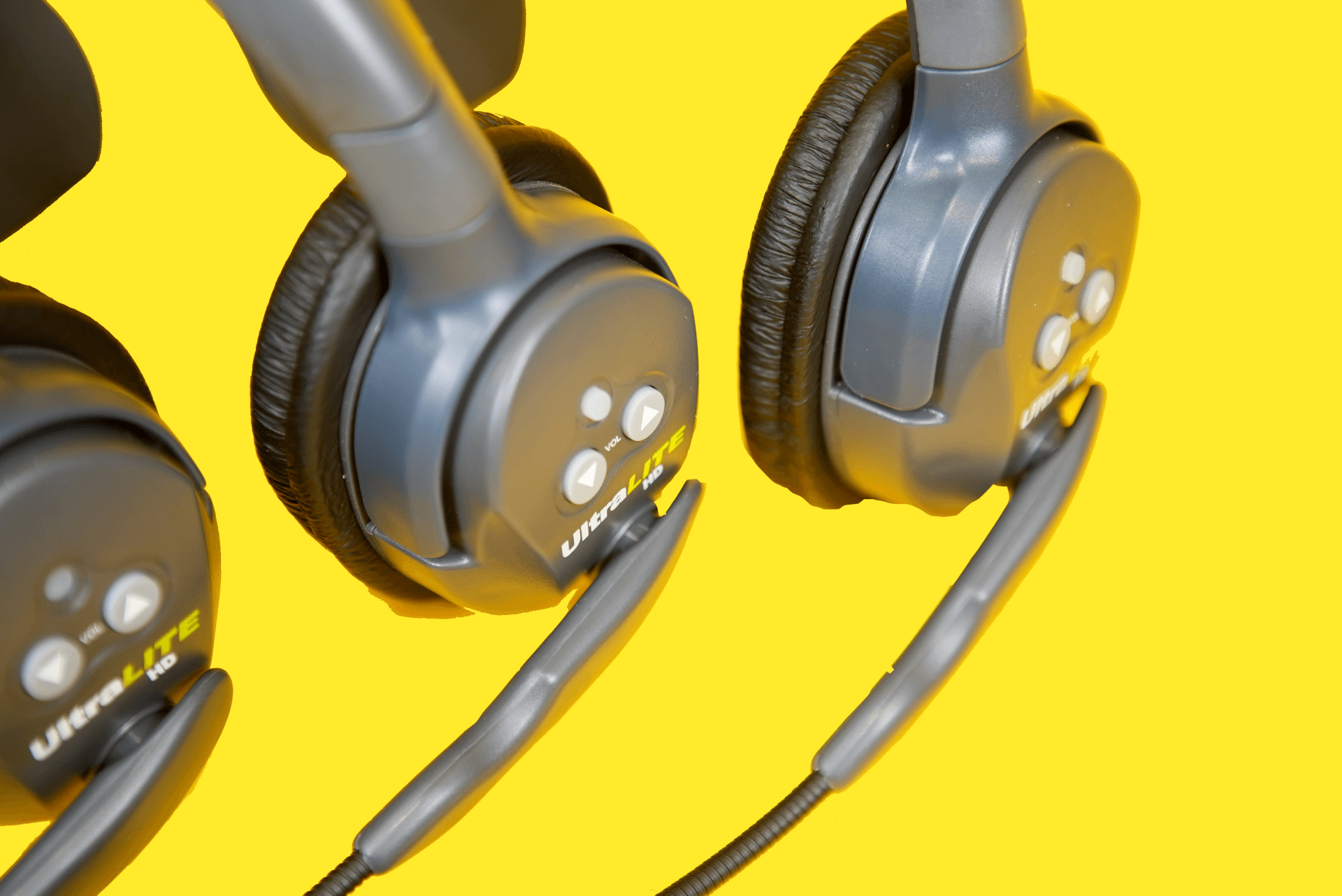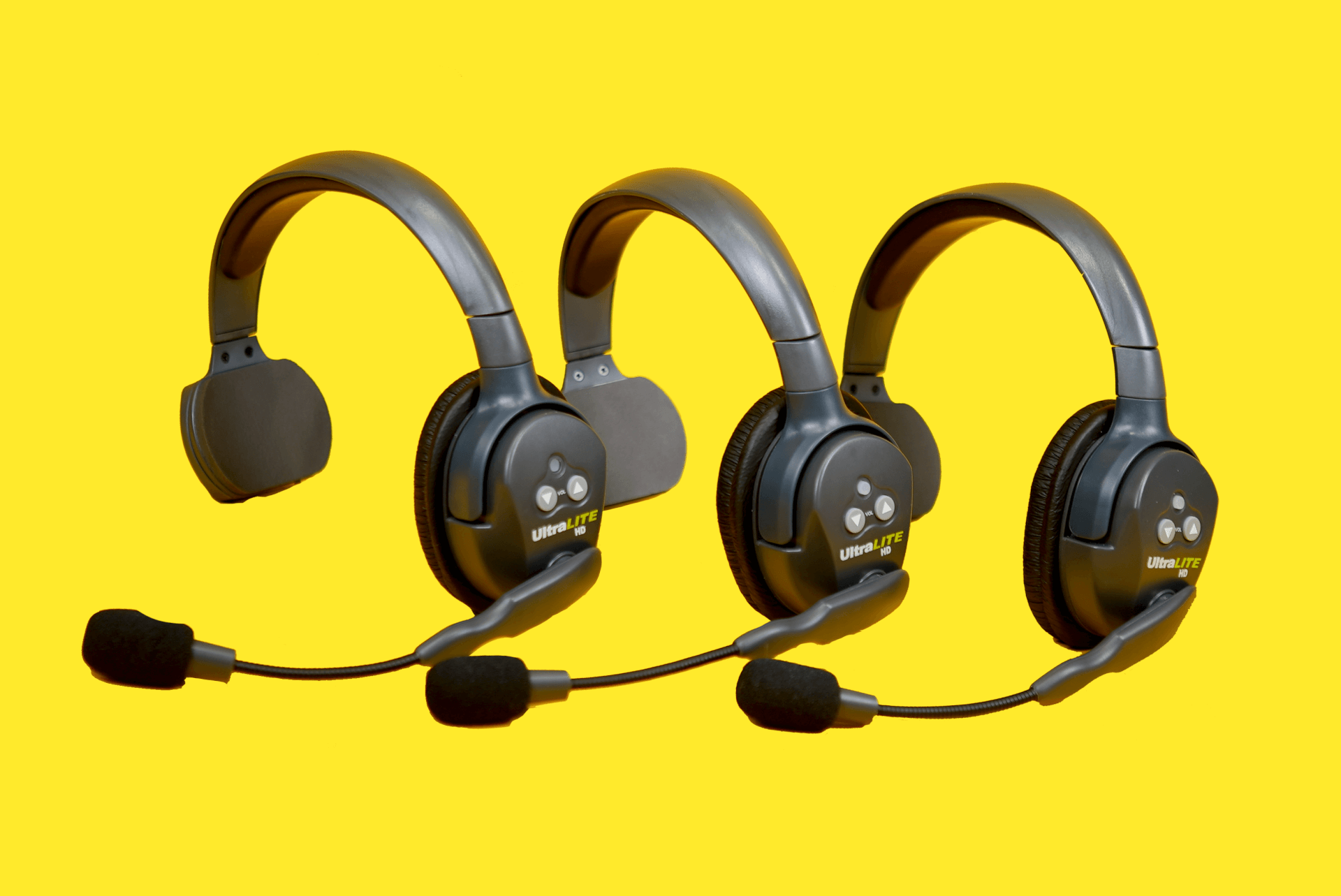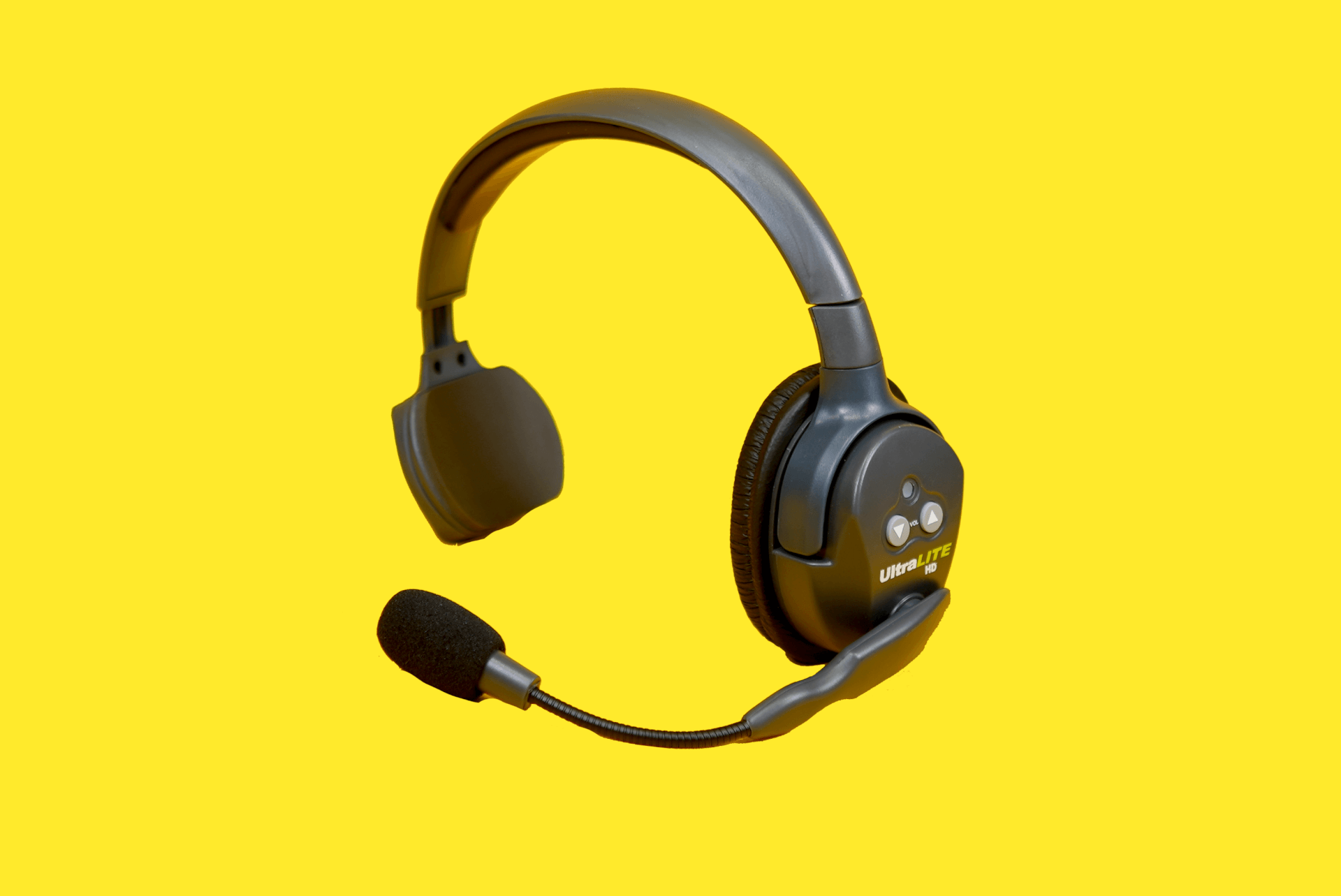 Eartec UltraLITE Headset Comms
Eartec UltraLITE HD headsets provide simultaneous talk, two-way voice communication for users that need to work with their hands yet also require one ear free to listen to what is going on around them.
We can supply a set of four headsets, which work as self-contained 'All-in-One' headsets. These eliminate wires and even belt worn radios. The Eartec UltraLITE HD Master in this set can pair with up to four UltraLITE Remote headsets. No base station is needed allowing for users to remain in constant full duplex contact even while on the move.
We can also supply a set of eight headsets, with our UltraLITE HD HUB set. The HUB is a wearable Mini-Base that expands the capacity of UltraLITE headsets. The compact base station weighs only 250g and can either be placed strategically "on location" or comfortably belt worn. The HUB can run from a mains power supply or from an UltraLITE lithium battery. When clipped comfortably to the user's waist, the HUB moves seamlessly with the group allowing UltraLITE headsets to remain connected in full duplex. (Additionally, the HUB can be used as the ninth full duplex transceiver with the addition of an Eartec plug-in headset, or by connecting two HUB's together, allow for a 16 person system).
Both UltraLITE headset kits utilise DECT (Digital Enhanced Cordless Telecommunications) technology to enable secure, reliable and real time communication between multiple headsets. DECT frequencies (1880 MHz–1900 MHz in Europe) are used across the globe, avoid the busy 2.4 GHz frequency band, and most importantly are license-free, so there's no need to obtain an Ofcom license.
Eartec UltraLITE Headset Specs
Standard: DECT 6.0 (Digital Enhanced Cordless Telecommunications)
Frequency: 1880–1900MHz (UK/EU)
Channel Bandwidth: 1.728 MHz
Modulation Type: GFSK
Transmission Speed: 1.152 Mbps (Baud Rate)
Duplexing: Time Division Duplex (TDD)
Speech Encoding: ADPCM I 32bit/s
RF Accessing: Time Division Multiple Access (TDMA)
Range: Up to 400m (Line of Sight)
Power Supply: Rechargeable Lithium Battery (3.7 V, 800 mAh, 3.0 Wh)
Full Charge Time: Up to 3 hours
Operation Time: Up to 6 hours
Storage Temperature: -10 C to 60 C