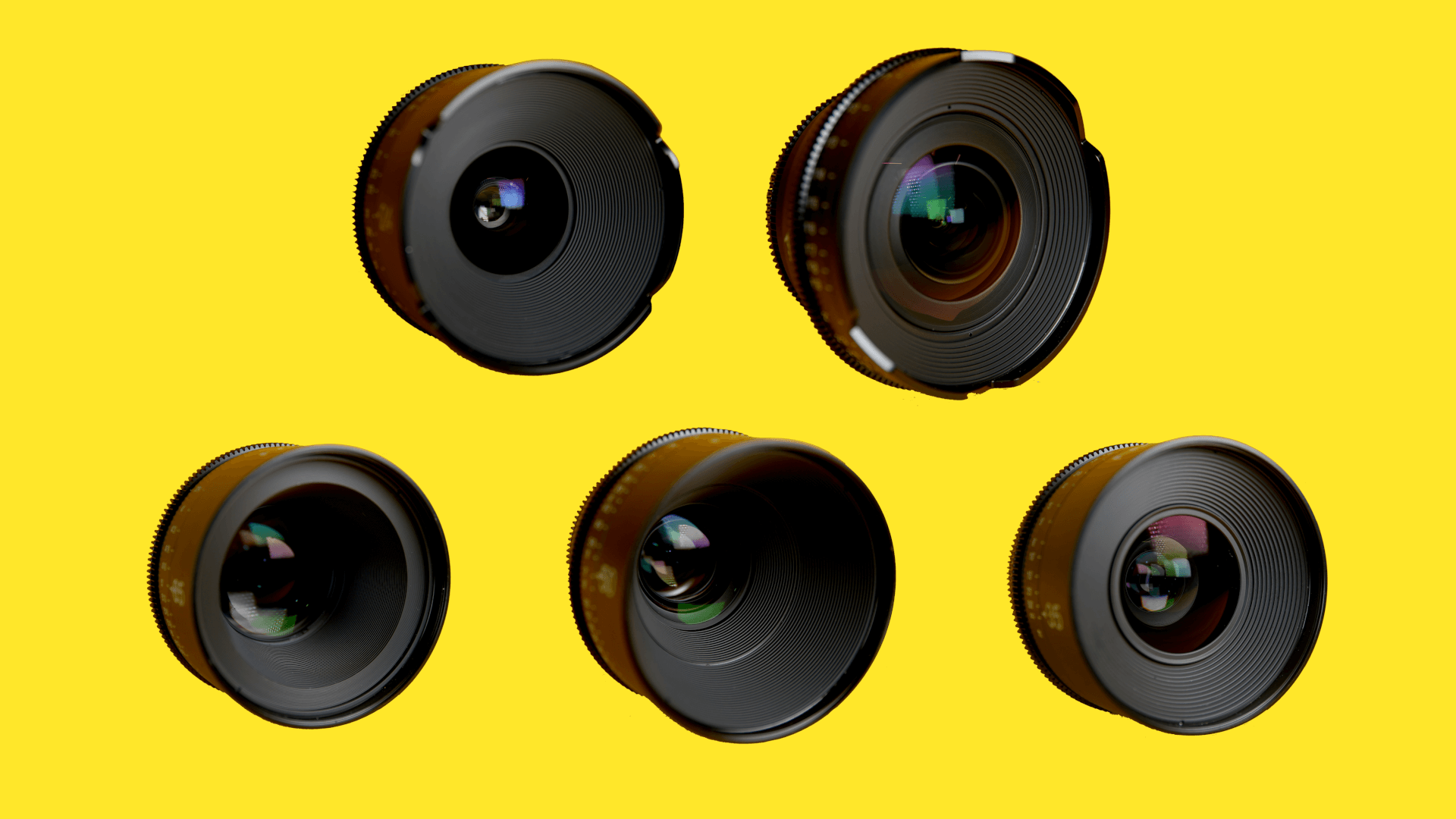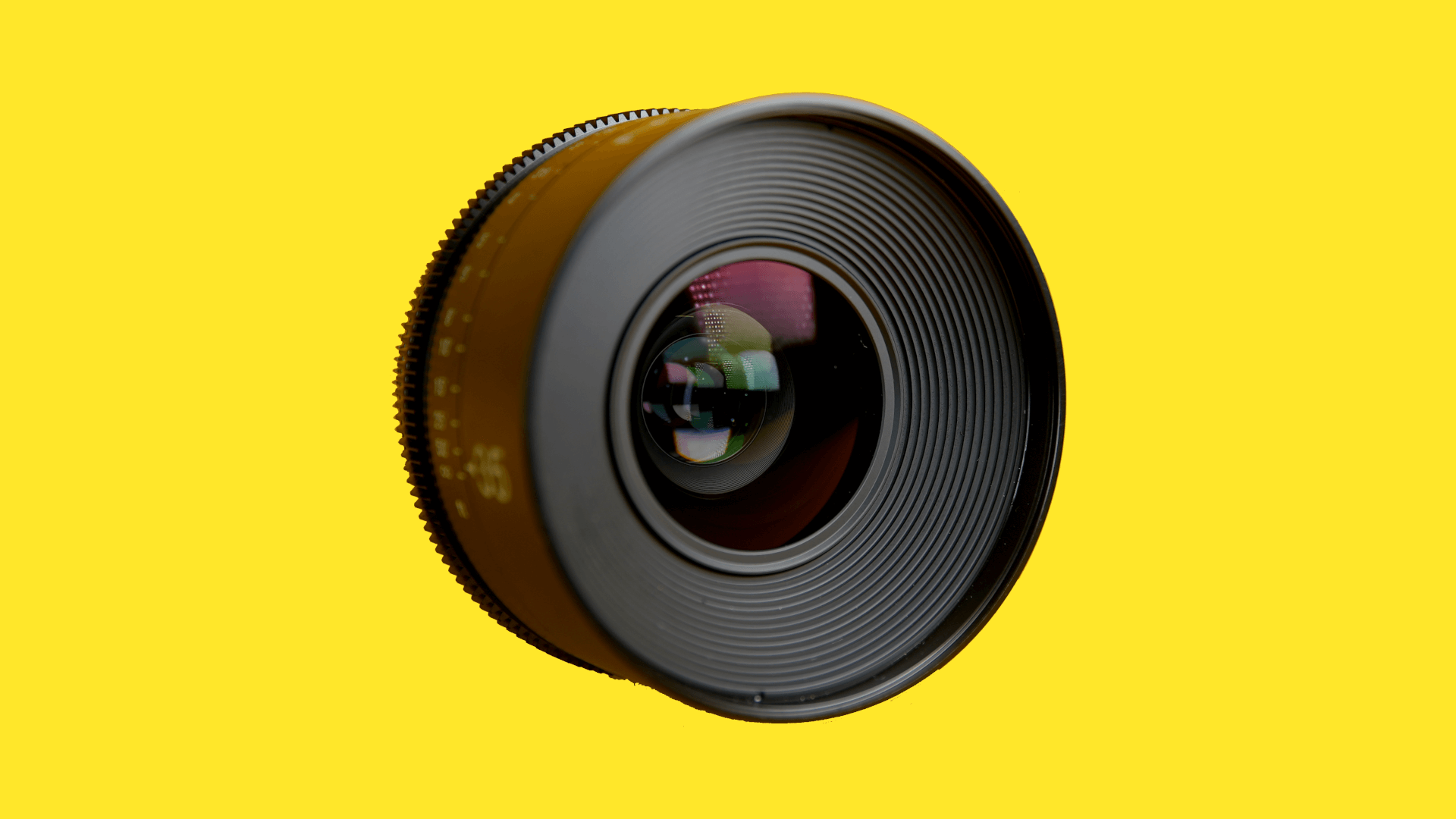 Samyang Xeen Lens Set [PL]
On the lookout for some new cinema prime lenses to use on your shoot without breaking the bank? We might have just the ones for you. The Samyang Xeen Lens Set have a fantastic build quality and attention to detail. With full aluminium housing and consistent positioning of the focus and iris gearing on all the lenses, it makes these cinema lenses an absolute treat to use. This consistent positioning is especially advantageous when using matteboxes or motorized lens-control systems, since none of the equipment has to be moved during lens changes.
Our Samyang Xeen lens set is PL mounted, all cover full frame and are colour matched for perfect consistency. The lenses feature an internal focus design, which means that the front of the lens doesn't rotate as you change focus, and the lens maintains a constant volume. Dual-sided focus marks make it easier on your camera assistant working on either side of the camera, and the 200° of focus barrel rotation provides ample real estate for precision marking.
The 24, 35, 50, and 85mm lenses feature a maximum aperture of T1.5 and an 11-bladed iris. The 14mm features a maximum aperture of T3.1 and has a 9-bladed iris. As these are cinema lenses, the iris is designed to be clickless, allowing for the smoothest of aperture pulls.
If you like the sounds of these, get in touch and get them on your next shoot!
Why not use these with our Arri Alexa Mini to complete the cinema look?
Follow us on Instagram to see more of our kit in action.
Samyang Xeen Lens Specs
Samyang Xeen 14mm T3.1 Lens for PL Mount
Focal Length: 14mm
Aperture: Maximum: T3.1
Lens Mount: PL Mount
Iris Blades: 9
Minimum Focus Distance: 11.0″ / 27.9 cm
Lens Rotation: Focus Throw: 200°, Iris : 300°
Angle of View: Full-Frame: 115.7°, Super35: 98.2°
Dimensions: 4.6 x 3.2″ / 117.6 x 80.3 mm
Weight: 41.3 oz / 1,170 g
Samyang Xeen 24mm T1.5 Lens for PL Mount
Focal Length: 24mm
Aperture: Maximum: T1.5
Lens Mount: PL Mount
Lens Construction: 13 glass elements in 12 groups
Iris Blades: 11
Minimum Focus Distance: 10″ / 25 cm
Lens Rotation: Focus Throw: 200°, Iris : 40°
Angle of View: Full-Frame: 84.1°, Super35: 61.2°
Dimensions: 4.6 x 4.5″ / 117.6 x 113.8 mm
Weight: 41.6 oz / 1,180.0 g
Samyang Xeen 35mm T1.5 Lens for PL Mount
Focal Length: 35mm
Aperture: Maximum: T1.5
Lens Mount: PL Mount
Iris Blades: 11
Minimum Focus Distance: 13.0″ / 33.0 cm
Lens Rotation: Focus Throw: 200°, Iris : 300°
Angle of View: Full-Frame: 63.1°, Super35: 46.9°
Dimensions: 4.6 x 4.5″ / 117.6 x 113.7 mm
Weight: 48.0 oz / 1,360 g
Samyang Xeen 50mm T1.5 Lens for PL Mount
Focal Length: 50mm
Aperture: Maximum: T1.5
Lens Mount: PL Mount
Lens Construction: 9 elements in 6 groups
Iris Blades: 11
Minimum Focus Distance: 18.0″ / 45.7 cm
Angle of View: Super35: 31.2°,APS-C (1:1.5x): 30.84°
Lens Support: 1/4″-20
Dimensions: 4.6 x 4.5″ / 117.6 x 113.7 mm
Weight: 40.9 oz / 1,160.0 g
Samyang Xeen 85mm T1.5 Lens for PL Mount
Focal Length: 85mm
Aperture: Maximum: T1.5
Lens Mount: PL Mount
Lens Construction: 9 elements in 7 groups
Iris Blades: 11
Minimum Focus Distance: 3′ 9″ / 1.1 m
Angle of View: Full-Frame: 28.4°, Super35: 19°
Lens Support: 1/4″-20
Dimensions: 4.6 x 4.5″ / 117.6 x 113.7 mm
Weight: 43.9 oz / 1,245.0 g