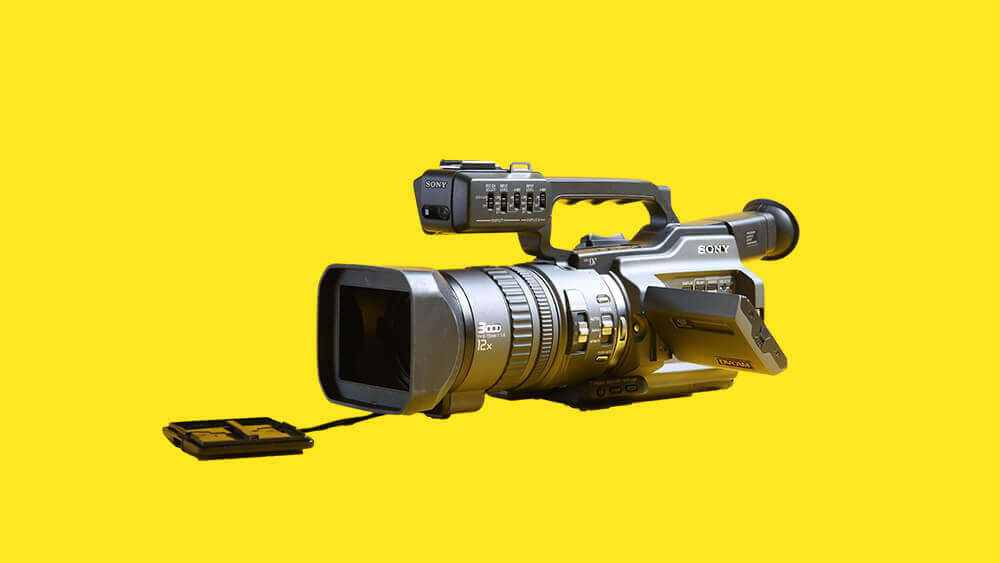 SONY PD150 DV Camera
Longing for the feel of mini DV camera? This camcorder gives the sharp punchy look of the 90s in a small package. 
With all the amenities of a bigger camera, auto / manual focus, aspect ratio control, built in NDs and a 12x Parfocal zoom with insane macro, but in a much smaller hand held form factor – perfect for twinning with one of our body rigs.
Provided with 3x NP batteries and an upscaler to HDMI for modern monitors (as well as the standard composite output).
Want to see some test footage of that classic Mini DV look? Why not?