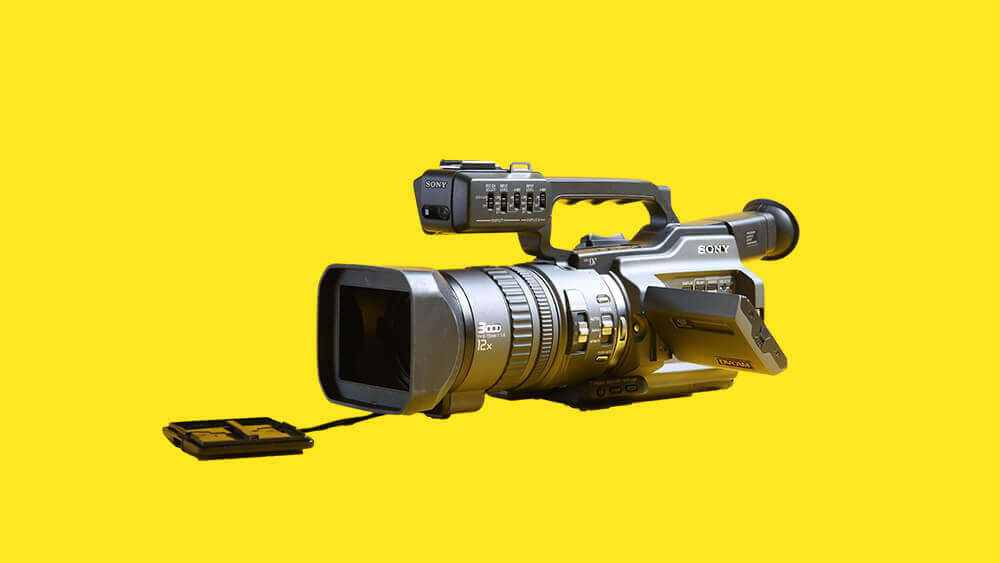 SONY PD150 DV Camera
This SONY PD150 DV Camera gives the pure nostalgic feel of the 90's.
This DV camera has many of the qualities of our other cameras (auto / manual focus, aspect ratio control, built in ND's and a 12x Par-focal zoom), additionally this camera is incredibly light weight (perfect for twinning with one of our body rigs).
The DV Cam format records highly reliable professional video with locked audio. In the universal DV format you can record beautiful images in SP mode only (with a maximum 80 minute recording time). The DSR-PD150 camcorder features dual XLR audio inputs, 48 volt phantom power can be supplied and input 1 audio can be recorded on either CH1 or CH1 and CH2 audio tracks.
Our kit comes with 3x NP batteries and an upscaler to HDMI for modern monitors (as well as the standard composite output).
Follow us on Instagram to see more of our kit in action!
SONY PD150 DV Camera Specs
Image Device: 3-CCD, 1 / 3 inch, Interline Transfer Type
Horizontal Resolution: 530 Lines
Minimum Illumination: 2 lux
Signal System: Signal System NTSC, 30 frames, 60 interlaced fields per second
LCD Monitor: 2.5 inch
Speaker Yes
Viewfinder: Colour
Microphone: Yes
Scan Matching: No
Memory Card Slot: Yes
Shutter Speed   1/4, 1/8, 1/15, 1/30, 1/60, 1/90, 1/100, 1/125,
1/180, 1/250, 1/350, 1/500, 1/725, 1/1000,
1/2000, 1/3000, 1/4000, 1/6000, 1/10,000 seconds
Gain Selection   3 dB, 6 dB, 9 dB, 12 dB, 15 dB, 18 dB
Format DVCAM / DV