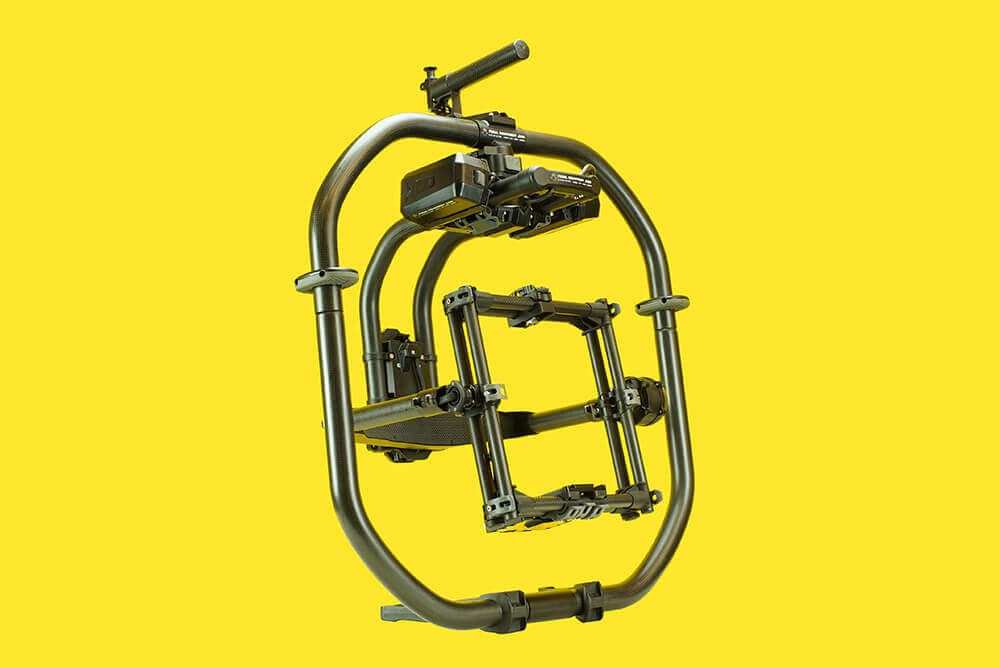 MoVI Pro
The Movi Pro is an amazing stabiliser. Includes the Mimic. Try it out with a ready rig/armour man to make your life easier.
The Movi Pro be wet or dry hired. Enquire within for rates on operator/technician.
Looking for a Movi Pro hire with a package? Get in touch for a deal with camera/accessories included.
Check it used on this music video by Caleb Femi,  shot with Alexa Mini / Feral Kit and Feral Movi op.
MoVI Pro Digital 3-Axis Camera Stabilizer
Innovative structural design for ease of use, convenience, strength, and versatility
Dual hot-swappable 22.5V 1.8Ah batteries with status indicators
Integrated focus/iris/zoom controller
Embedded screen for tuning/customization
Increased motor torque over previous generation stabilizers
D-Tap outputs for camera and accessory power
Full stiffness and filter auto-tune in approximately 10 seconds
Compatible with MōVI Pro applications for iOS and Android
Majestic mode
Time-lapse
Dual GPS (top and bottom) for solid signal in Sky or GroundView
Full RED RCP integration (focus, iris, ISO, start/stop, and more)
Internal long range 2.4 GHz frequency hopping radio for connection to MIMIC
Compatible with separately available Low Profile Handle and Classic Handle
MōVI Ring Pro
30mm lightweight carbon fiber tubing
Adjustable/removable handstops
Fiber-reinforced molded plastic feet
One-hand adjustable quick release monitor mount
Removable top handle
MIMIC
Integrated battery with six-hour runtime
Integrated LCD
Long-range wireless operation
USB and Bluetooth connectivity
Quick release and 1/4″-20 mounting options
SD card slot
COM expansion ports
Bush Pilot Auxiliary Control Knob
Controls focus, iris, or zoom through the MIMIC
High-resolution encoder for precise adjustments
Integrated hard stops