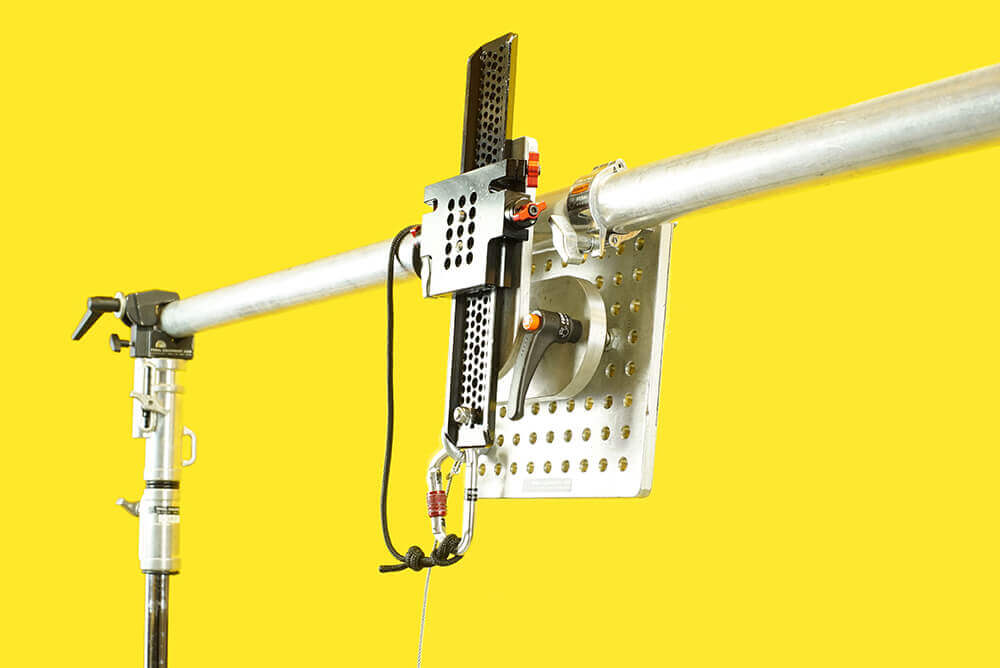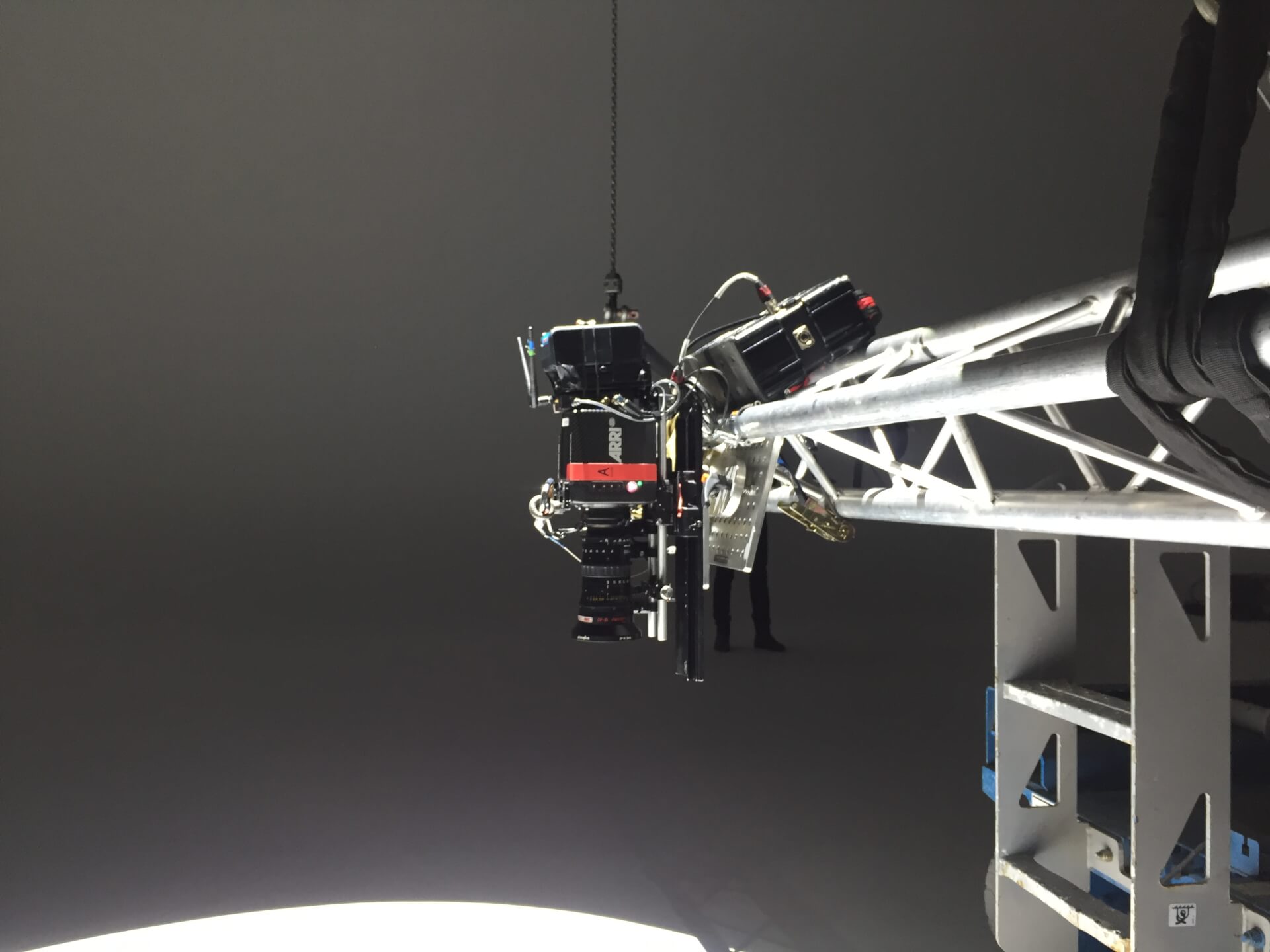 Birdseye Rig
Use our Birdseye Rig to get the perfect birds eye top shot; great for recreating classic birds eye set ups, such as this one from the Thomas Crown Affair. This rig is perfect for any overhead and elevated shots for times when you're looking to shoot vertical action within a scene or to empower the viewer with an objective perspective.
We take pride in our birdseye rig kit, which is both sturdy and straight-forward: just lock the two 90° aluminium scaffold clamps to your scaff pole (we provide a 3.1m pole as standard when you rent the kit), then attach your camera of choice to our small rig cheese plate and slide onto the birdseye rigs' base plate. Secure with a couple of carabiners and you're ready to shoot. Simple!
Our birds eye rig can support a full Amira set up. Get in touch for more information, and ask our bookings team about coming in to test your set-up with one of our in-house technicians.
Birds Eye Rig Specs
Our kit comes with x4 K-clamps and a spirit level
Carabiners are included in the kit to keep your set-up extra secure
3.1m Scaff pole is included with hire
Payload: 14kg
Get in touch to ask us about various mounting options/scaff pole varieties